A Guide to iKnow!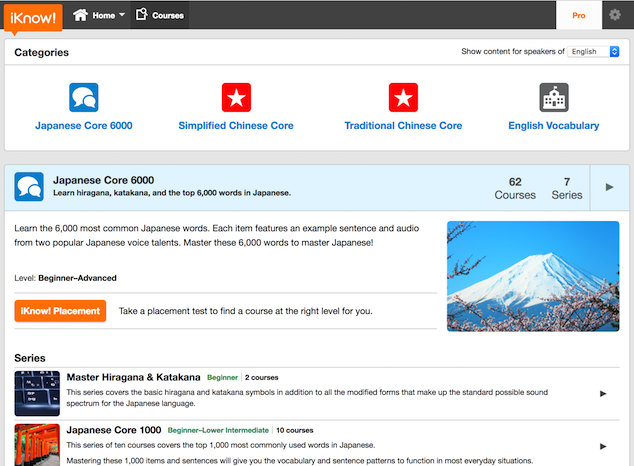 Find a course
Find a course that matches your interests by browsing categories or using the search field.
Categories & Series
Courses are organised into four categories: Japanese, Simplified Chinese, Traditional Chinese, and English Vocabulary. Each category contains series, which are groupings of courses around a theme.
---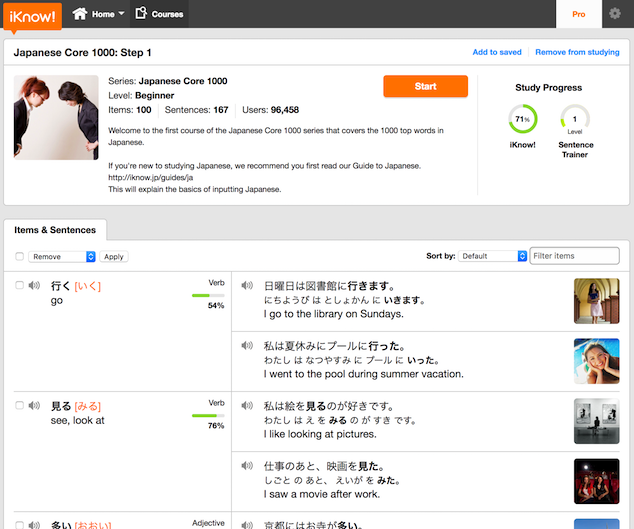 Courses
The course page has a brief course description. Scroll down to see all the items and sentences in that course, and click "Start" to try it out.
Next to each course you'll see the next recommended study date.
---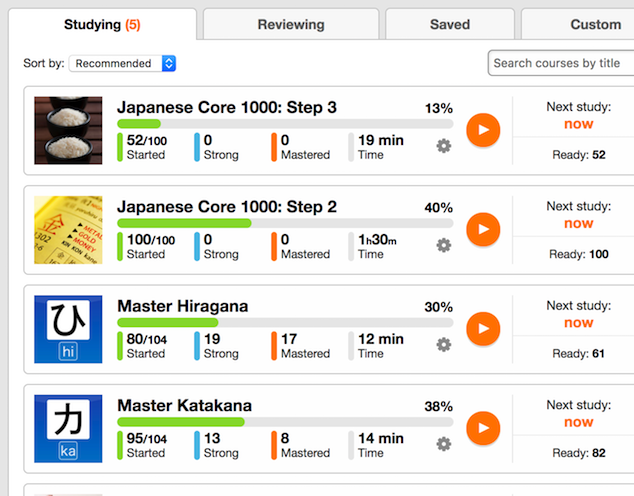 Courses you're now studying
You can study up to twenty courses at the same time. You can save other courses for later.
iKnow! will recommend courses for you based on your performance.
For courses you haven't started yet you will see an estimated starting date.
---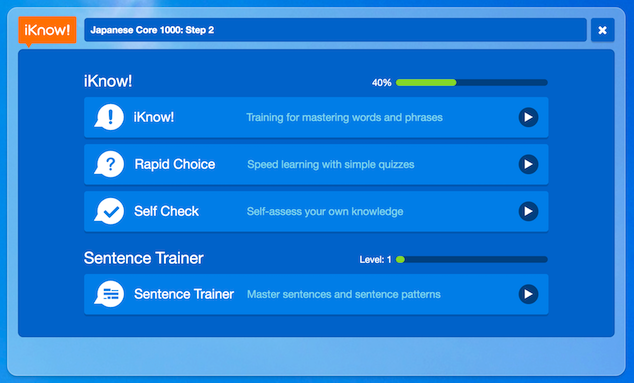 Study with iKnow!
iKnow! is our flagship learning app for mastering words and phrases. You can launch iKnow! from the course start screen.
Other Apps
You can also launch our other learning applications here: Rapid Choice, Self Check and Sentence Trainer.